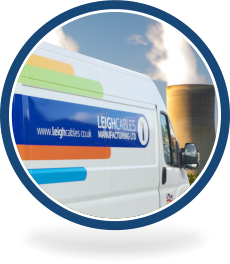 Quality Conscious & Responsive
At Leigh Cables we offer standard and bespoke industrial cable designed for today's most demanding applications. We are able to produce cables in accordance with national, international, and industry standards, within the most restrictive of schedules.
As a British Standards ISO Certified company, we work with distribution partners and corporate clients from across the industrial spectrum to deliver solutions where compliance, lead time and quality are key directives.
Technical Support Specialists
Our technical team is on-hand to support you whether it be for product selection, national and international specification queries or to assist with design requirements. We can also provide on-site resource and specialist testing where needed.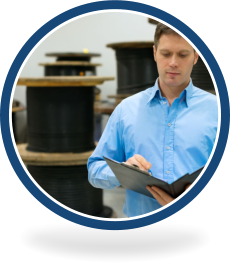 With over 200 man-years of experience, we pride ourselves on our cable knowledge. Our experience compliments our manufacturing capacity to deliver the right product for the right application.
Our experienced staff are competent and confident, able to advise and support our clients through the most challenging projects.
Leigh Cables
Unit 5 Brook Mill
High Street
Leigh
United Kingdom
WN7 2AD
Registered Company Number 10005016
VAT Registration Number GB 233 906 413
Copyright © 2017 Leigh Cables. All rights reserved.
Certain elements may be copyrighted to and/or may be the trademarks of their respective owners.
Errors & Omissions Excepted.

Leigh Cables has been certified by BSI to ISO 9001 Standard under certificate number FS 655650.