The Hag Fold Morris Dancing Troupe was established in 1976, and is recognised as one of the best in the north west. There are over 110 dancers!
Some of the girls have grandmothers who danced and mothers who still do.  For many it's a much cherished family tradition, for others it's the chance to feel part of a family.
Some of the dancers come from difficult backgrounds.  The troupe's ethos has always been to offer stability and friendship, to foster a strong work ethic and encourage a disciplined approach to being part of a competitive team. In a time of growing obesity, the twice weekly practice and weekly competition is great exercise too!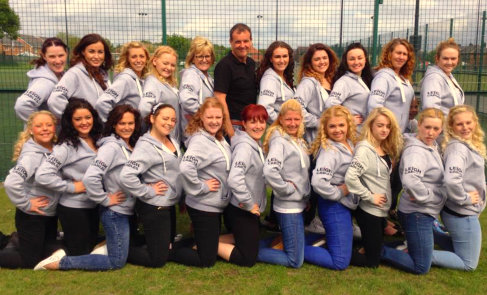 It was the troupe's strong community values and team spirit that attracted the attention of Leigh Cables, inspiring us to help with sponsorship.
The troupe need to continuously raise money to keep them at the top and like to think of themselves as 'champions league' material if you compared them to football.
They compete in competitions from April through to September and last year qualified to compete in the championships held at the Tower Ballroom in Blackpool, where they went on to win the national competition!
Fundraising has also enabled the team to get their own double-decker bus…but it's not just any old bus. Their much loved bus is a sought after antique admired by bus enthusiasts. The 'Jumbo' Daimler Fleetline VTC 503M transports the team in style across the country to perform and compete.
Leigh Cables
Unit 5 Brook Mill
High Street
Leigh
United Kingdom
WN7 2AD
Registered Company Number 10005016
VAT Registration Number GB 233 906 413
Copyright © 2017 Leigh Cables. All rights reserved.
Certain elements may be copyrighted to and/or may be the trademarks of their respective owners.
Errors & Omissions Excepted.

Leigh Cables has been certified by BSI to ISO 9001 Standard under certificate number FS 655650.